A brief history of marketing
Attempts to master the art of marketing are perhaps as old as civilization and society itself.
Marketing is simply the attempt to sell goods and services. As technology has evolved, this concept has become more complex, combining strategy with the resources at our disposal.
What is chatbot marketing?
It is a type of marketing that utilizes chatbots to promote products and services. They are also used to engage with potential customers and persuade them to purchase.
The concept of a chatbot marketing strategy has been around since about 1950. When Alan Turing wrote his treatise on artificial intelligence, computing machines, and intelligence, it allowed us to explore how we could use a chatbot for marketing. But it still felt like we were in uncharted waters.
Until the birth of Joseph Weizenbaum's E.L.I.Z.A. in 1966, the rate of interest in chatbot advertising came to a head. E.L.I.Z.A. revealed exactly how seamless communication with pieces of equipment could be.
What are chatbots in marketing?
According to research released by SalesForce, 52% of customers would likely switch vendors if a company didn't provide them with a personalized experience, and 65% of B2B prospects would likely do the same regarding the companies they engage with. Melanie Sovann, the content editor at Trust My Paper, recently spoke on the topic of chatbots:
"Think about what your customer service reps, your online store, and your social media managers do every day and combine it into one – that's the true definition and potential of using chatbots in your business."
Their statement paints a clear picture of the public perception of chatbot integration into various aspects of online customer service. Most importantly, chatbots coupled with content marketing patterns and strategies can help you grow your blog following and bring a wealth of other benefits to your business overall, including but not limited to:
Ability to integrate content marketing posts as attachments in chatbots
Higher levels of chatbot personalization

Higher engagement and conversion rates

More comprehensive data analytics capabilities

Higher return on investment related to previously published content marketing posts
If you are now wondering how to use chatbots for marketing, the next section is for you!
What are chatbots used for in marketing?
The main advantage of a chatbot in marketing is the ease of access to it. It does not require ample storage space, long installation, and configuration times.
Moreover, there are different types of chatbots on the market, so it's relatively easy to find one that best suits your needs.
The user doesn't need to open a browser or mobile app or engage in a dialogue with the bot. A person interacts with their phone a minimum of 50 times a day. Text messaging is #1 in the world of communication.
Related: 9 Ways to Integrate a Chatbot with Your Marketing and Sales Goals
Here are some purposes for which you can use bots
1. Creates customized devices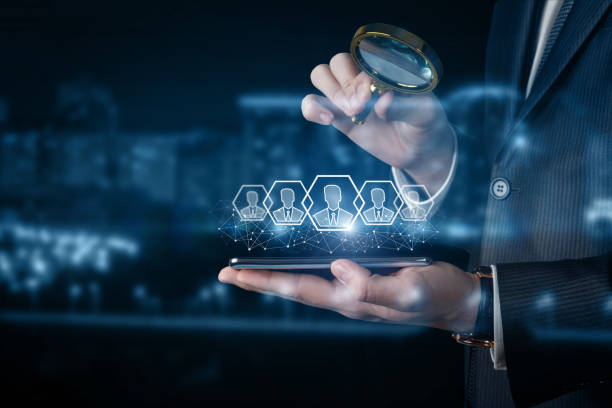 The bot can execute any feature: Assistant, translator, overview, secretary, or performer. F.A.Q. – with the help of the chatbot, you can set up a response to frequently asked questions.
2. Lead generation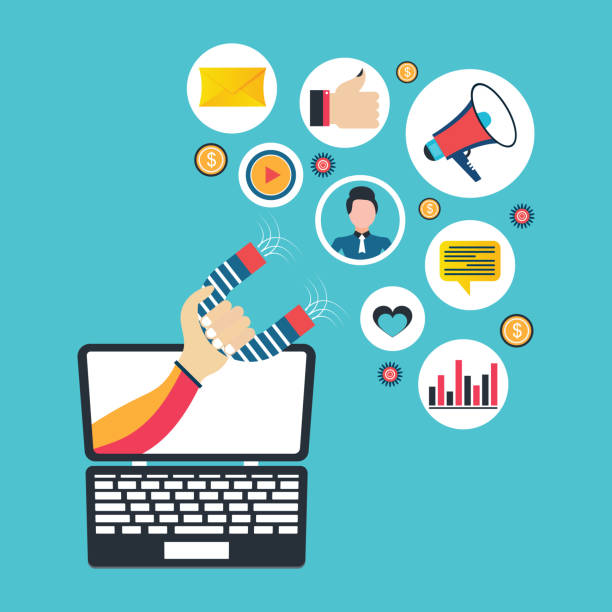 When you walk into a store, what is the initial thing that ruins your shopping experience? An employee was coming up to you and insisting that you needed help. When you view a video, what's the first thing that damages your experience? A pop-up advertisement.
These are all examples of turbulent sales methods. Such interruptions can destroy your experience and make you intend to prevent involvement with the brand again.
What's different with a chatbot?
A chatbot may ping you gently, but it doesn't affect your browsing experience. The tiny ping and chat window are there in case you need help.
And if you need help, you will voluntarily open the window and interact with the bot. And also, with the help of conversational advertising and marketing as well as surveys, you can collect information regarding these to establish whether they are qualified leads.
3.
Lead nurturing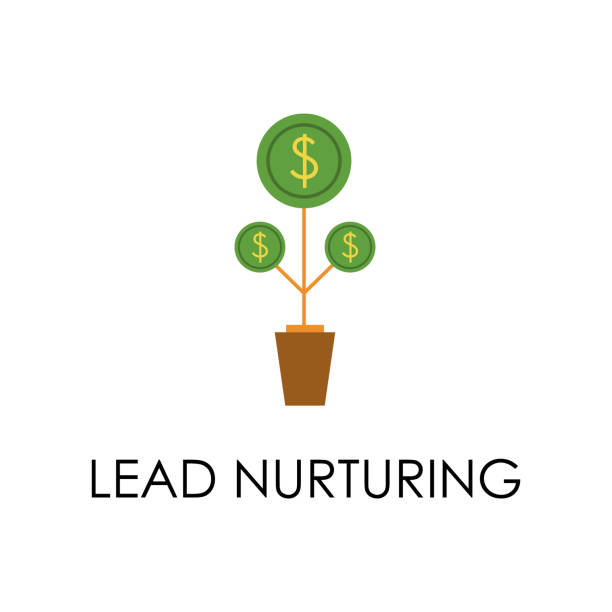 Chatbots in digital marketing can provide a personalized experience for your customers. A chatbot can provide everything from special discounts to special messaging.
Take Marvel, for example.
How Marvel uses chatbots to nurture its fan base
To promote the launch of Secret Empire, Marvel created a chatbot for its most famous character, Spider-Man. The chatbot sends messages to fans asking for their help in a "choose your own adventure" format. It also engages fans in trivia and other fun puzzles that allow them to see the story and be fully immersed in the action.
"Marvel will always be at the forefront of providing exciting new ways for fans to experience the Marvel Universe."
Fans will have the possibility to communicate with their heroes using Facebook Carrier and Twitter.
4.
Lead qualification and scoring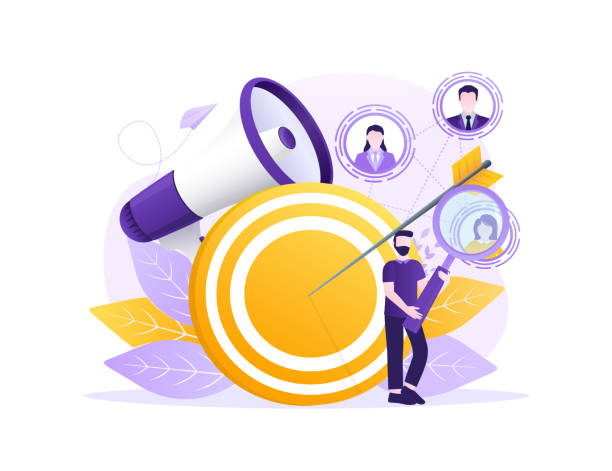 Your sales reps no longer have to qualify your leads manually. Your chatbots can interact with your leads, ask relevant questions, and use the data they collect to score and qualify those leads.
That is even more effective than filling out forms because your customers won't be intimidated by massive forms with a million fields to fill out. They see one question at a time and the following questions once they've started the process.
Your bot can ask a series of questions to determine where a potential customer is in the buyer journey, which can help you learn how qualified they are (for marketing and sales).
These bots can also help you increase the efficiency of your sales team. Have the bot ask initial questions (about needs, available budget, etc.) and then route qualified prospects to an honest sales rep who can close the deal.
5. Communicate with website users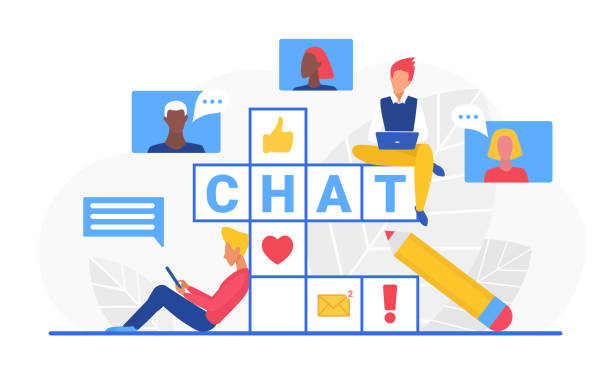 Aiding potential customers is a concern. That is one of the most typical and requested activities done by site chatbots, which has a lot of benefits. When visitors visit the site, they need solutions about products or services. If there are responses, visitors will stay on the website permanently. Some sites have the best explainer videos to assist site visitors in recognizing an item. However, it can be challenging if you only have a small customer care team.
That is where bots can be needed and saved. Set up the bot to simulate a live chat and talk to customers. It may come as a shock that clients love to talk.
You can conveniently produce a chat setting with bots without requiring a committed sales group. Econsultancy found that 57% of customers choose to chat. In a survey by Ubisend, fifty percent of the participants liked conversation over e-mails or phone calls.
6. Reaches a wider audience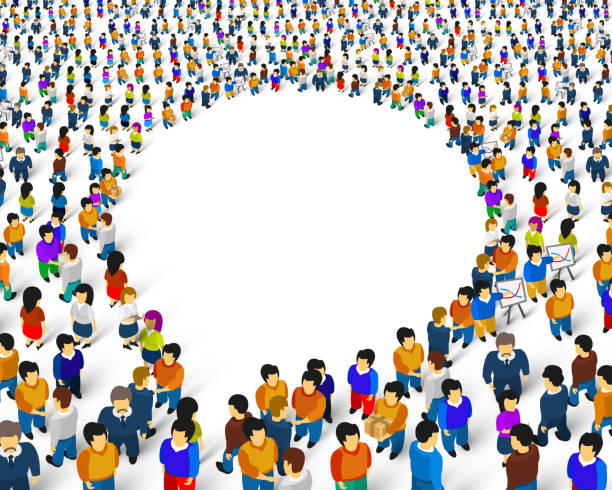 The ideal way to reach a mass audience in the age of Millennials is virtual. And since chatbots are primarily found on social media messaging platforms and websites, they can reach a virtually unlimited audience. They can open up a new client base for your brand and integrate with multiple messaging platforms, making you more accessible to your customers. That, in turn, opens up new opportunities for you to increase sales.
7.
Large engagement capacity
Chatbots are unique because they engage with your customers and keep them engaged after the interaction. That means a chatbot can keep your customers engaged longer than any other form of marketing. Your chatbot can read your users' passions and send your clients relevant notices after the interaction. Your chatbot picks up from communications and sends your consumers pertinent details concerning your brand, items, and services. It can upsell and cross-sell in a personalized, entertaining, and engaging way.
8.
Alternative to e-mail newsletters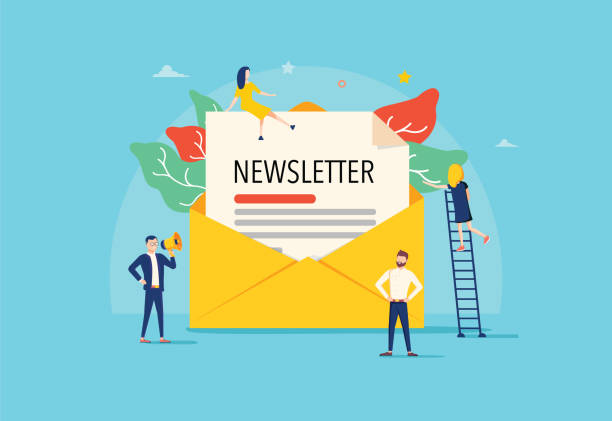 Now you can produce lists of separate mailings for different user teams. Good and manageable groups can supply individuals with the solution to one of the most usual inquiries. Likewise, the bot can inform about promos and discount rates targeted to a particular audience.
9.
Creating social services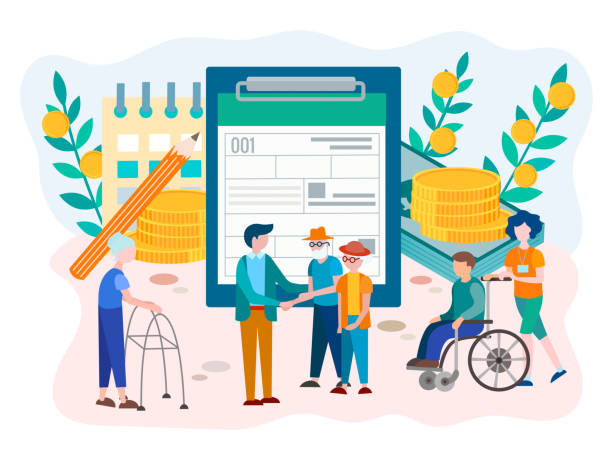 A bot can bring people together to find a conversation partner based on shared or similar interests.
10.
Streamlines processes within the organization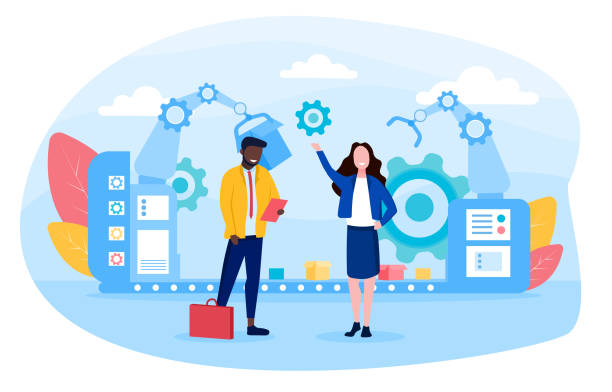 It's almost like communicating with a manager: you have dialogue branches and can guide the user to the desired scenario. That is easier to accomplish within the bot than on the website because you don't have to build a visual process. An additional advantage of a button crawler is that it works instantly without a human being on the opposite.
11. Organize your team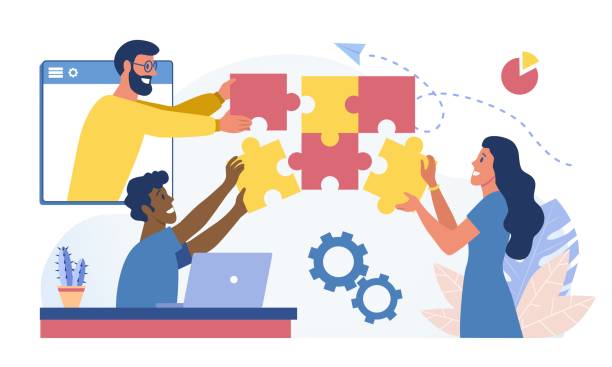 There's always inevitable friction in a team. Bots like Standup Bot and Nikabot make your team more cohesive, especially if you have multiple employees. These marketing bots help track what team members are doing and keep everyone in the loop. When everyone is on the same wavelength, resistance is reduced, and work is coordinated.
If the team can't work correctly, we can't run good marketing campaigns, and our entire marketing strategy will fail. Nowadays, a fast-paced and fast-evolving workplace is the norm, and while this can be a perfect thing, it can also cause a lot of friction within and between teams.
However, there are marketing bots that can assist create a work environment better suited for collaboration and teamwork. Some chatbots can help track what each team member is doing (through integration with Slack) and keep everyone updated on what everyone else is doing.
These bots are beneficial if you outsource some of your marketing tasks to freelancers and if you're part of a remote marketing team.
You can also use various bots to improve your team and enable good communication within and between different teams.
12.
Integrate with messaging platforms for greater reach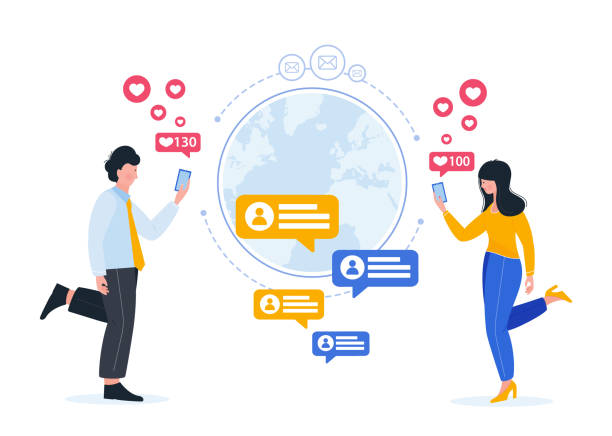 That is where they show up in all their glory. You can choose any communication platform to get better results. A.I. chatbots are most popular on messaging platforms. And that makes perfect sense. Besides, many bots are designed to communicate with your consumers, such as Slack bots and Facebook Messenger bots. Bots are great for behind-the-scenes use in a business. Facebook Messenger chatbots are best suited for potential customers.
13.
Creates psychographic profiles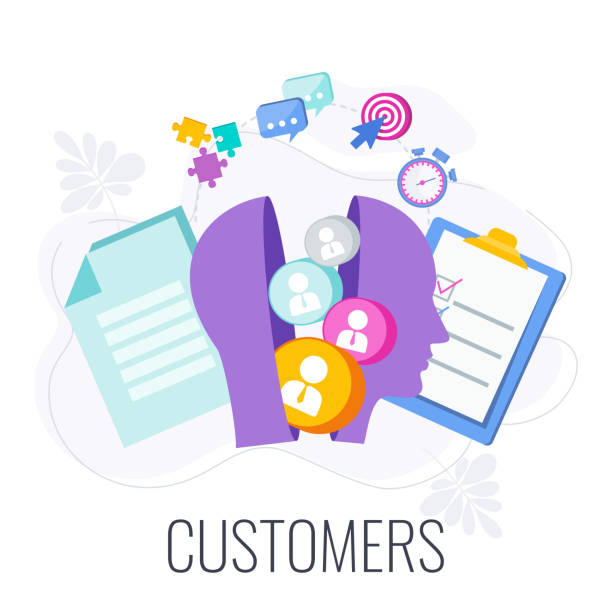 You have probably recognized that the client assistance chatbot can find details concerning your clients. At the same time, your users will never seem like they are taking part in an extensive survey or "ingesting" useless information. Everything is structured like a regular discussion.
Half of the consumers checked (in numerous surveys) prefer messaging to various other forms of communication. As a result, it is all-natural that customers want to talk with the robot for a while.
Some clients may want to talk to bots about sensitive information. For many, the chatbot provides a risk-free area or convenience zone.
14.
Gather and analyze customer feedback and data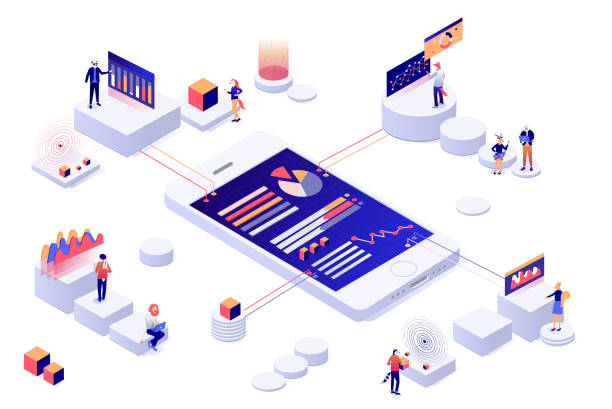 Your chatbot can effectively collect feedback from your customers. You can include a feedback form in your conversation flow and ask users to write about their experience with your brand name in your chatbot. This way, you can track efficiency and improve things you feel your brand lacks. A customer service chatbot makes it easier to gather feedback by naturally introducing questions into the conversation.
After analyzing the feedback, you can redesign your marketing strategy to focus more on your customers' needs, creating an inbound marketing approach.
How to make communicating with your brand more fun
It's no surprise that chatbots can provide customers with information and quality solutions, but they can also make their interactions fun. Give your chatbot a character and your conversations a touch of wit. That dramatically enhances consumer involvement, makes the discussion interactive, and can enhance the variety of visitors and leave an enduring perception in their memory.
➢
Flawlessly moves your customers through the sales channel
Client lead nurturing is vital to any business's advertising and marketing technique, yet regrettably, it's also challenging and lengthy. Chatbots can bring in leads by involving them in interactive discussions. With these sales chatbots, you can gather the necessary information and create personalized messages that guide your users through their customer journey. This way, you can tailor your marketing efforts to each prospect who visits your website or social media profiles.
➢
Make your brand more proactive
Often, brands have a passive approach to customer interactions. They only communicate with their audience when the consumer has called them initially. In this aspect, a chatbot sends a welcome message when a person gets here on your website. This way, you can initiate conversations with your customers and appear more proactive, strengthening your brand's reputation. An increase in customer-brand interactions can also positively impact your sales figures.
➢
Sends relevant notifications
Consumers want to avoid being bombarded with e-mails and SMS notifications whenever something is related to their company, products, or services. Since chatbots can collect and analyze data, they can send personalized notifications relevant to each user via social media.
Are chatbots the future of digital marketing?
Although the technology has yet to mature, chatbots can already have reasonable conversations with their users. In the future, you may call a customer service representative and hear: "Please hold while we attach you with a bot employee."
An intelligent chatbot (sometimes referred to as a chatterbox) is a computer program that carries on a conversation using auditory or textual methods and is typically used for customer service or information retrieval.
In its simplest form, a bot searches for keywords in the input and finds a response with the most similar wording pattern and best-matching keywords from a database. Today's examples include Amazon's "Alexa" and Microsoft's "Cortana."
Today's more complex bots use sophisticated natural language processing (N.L.P.) systems, which originate from an area of computer science and expert system that deals with communications between computers and human language. They create software programs that process large amounts of information in natural language by understanding and generating natural language.
Twitter has already begun experimenting with this idea by offering the service to Twitter users through Twitter ads.

Microsoft introduced chatbots for Skype last year and recently added support for chatbots on LinkedIn.

Google has developed an analytics platform called Chatbase that provides analysis and suggestions to boost chatbot experiences and make them much better for users.
In addition, businesses like resorts and restaurants that have been reluctant to take on these sorts of apps are beginning to approve these bots readily. It's premature to tell if customers will certainly accept the idea of chatbots for what they are currently, yet we can safely presume that there will be a lot of movement and improvement in the robot market.
Why should I include chatbots in my marketing strategy?
➢
Chatbots are available 24/7 to interact with prospects
With 99.9% uptime, chatbots are ready to interact with your customers, prospects, and website visitors so you and your customers can concentrate on the next part of the sales journey.
➢
Versatile
No matter your industry, you can easily customize your chatbot to meet your customers' needs. We've seen chatbots used for everything from eCommerce to insurance!
➢
Chatbots are a cost-effective alternative to hiring more talent
Let's face it – hiring talent is expensive and tedious. First, you must undergo an extensive screening process, and then you have to interview candidates. And then, once they're hired, you have to train them. It all adds up!
So save money and time and use a chatbot for recruitment. It is easy to train and easy on your checkbook.
➢
Scalability
As your business grows, so does your chatbot. Your bot can interact with thousands of visitors and help you generate marketing-qualified leads with minimal effort.
➢
Multilingual
Suppose you are trying to have a global presence. In that case, you need to run your marketing campaigns with chatbots that can interact with your customers from all over the world in their language to create a better customer experience and improve the effectiveness of your marketing campaigns.
Here are seven tips to ensure an almost-human chatbot marketing experience
Research the most frequently asked questions and ask your team.

Build a conversational flow for your bot

Avoid completely open conversations

Integrate online chat features for human support

Track the efficiency of your robot

Improve your crawler with information as well as customization

Change e-mail e-newsletters with chatbot newsletters
What you need to know about online chat in marketing
Personalized conversational marketing through chatbots and live chat capabilities is all the rage right now – and for a good reason. In today's digital world, customer expectations are higher than ever, and people's attention spans are getting shorter and shorter. Brands and marketers need to stay ahead of the curve or lose out.
Sales groups and B2B marketers are harnessing the power of chatbots and live chat services to transform new site visitors and meet the assumptions of their existing consumers. With online chat and chatbots, all clients enjoy better-personalized discussions, delightful experiences, and real-time options for their consumers' concerns.
When wearing your service clothing, remember that your first impression is your consumers' last impact of your brand name. Most customers will not revisit your website or even think twice about your brand after an unpleasant experience.
Using live chat and chatbots, brands gain access to customers at a critical stage of the marketing and sales cycle. A time when customers are on the verge of deciding whether or not to buy your products. Targeting them at this stage will be a game changer for your business.
Why should your business invest in chatbots?
➢
Availability
When live chat or chatbot features are available for businesses like eCommerce Marketing Agency, they cut your visitors' wait time to a minimum. By talking to an agent or representative in person, your visitors can get answers to their questions instantly and in real time.
Compared to traditional communication models like phone or e-mail, online conversation and chatbots rate more. They are favored by over 50% of customers. Most consumers prefer 24-hour availability for live chat services. So using chatbots is a great way to guarantee your customer's 24-hour availability without human intervention. However, if you only offer live chat services during business hours, you must let your clients recognize when they can access live conversation services.
➢
Excellent client service and also experience
Every brand name has to make every effort to supply extraordinary customer service. They need to create clear lines of communication between the company and its customers. That is where live chat and chatbots come into play.
Although chatbots can't entirely replace the human element in conversations, the development of chatbots with artificial intelligence has led to remarkable improvements in complaint resolution.
Conversations with real people who can gauge user sentiment. And who can show empathy and respond to the client's individual needs? However, as most agencies search for professional writers on the Online Writers Rating website, most clients prefer face-to-face conversations.
➢
Budget
As a marketer and entrepreneur, you want a communication system that is both budget-friendly and offers a significant R.O.I. Live conversation and chatbots fit these accounts. They keep your customers satisfied in a cost-effective method. Live conversation solutions can create leads for your company and gain repeat customers' trust funds.
Most businesses today are turning away from expensive call centers and relying on chatbots and live chat advertising automation tools. Besides, call facilities or phone-based conversation networks have become expensive for many businesses. And they need to achieve the desired result in terms of customer satisfaction. A study by I.B.M. found that companies spend up to $1 trillion on 256 billion calls yearly.
➢
Improved response time
Chatbots respond immediately, and that can keep visitors on your website. Especially when the chatbot tries to redirect difficult questions to a human agent. Autodesk Virtual Agent (A.V.A.) is an example of a HYBRID chatbot that uses artificial intelligence. This chatbot was able to improve response time for customers by up to 99%. A.V.A. could resolve up to 1 million queries per year without human intervention.
Explore the future of marketing
Chatbots for marketing automation is uncharted territory, but it's one of the areas of marketing that offers low risk and high results. And as the world moves increasingly towards digitization, you need the tools to support it.
You Might Also Enjoy